Redistributable Packages
IMPORTANT Installation Notes  for WINDOW and THERM -- PLEASE READ and install the 2 libraries linked below 
---
Redistributable Packages/Libraries that MUST BE installed before this version will run
(if you have not previously installed them)
It is necessary to download and then install the following "redistributable" software packages in order for this version of WINDOW to run.
If you do not install these you will get error messages about DLLs not being found.
 
Microsoft Visual C++
Click on the link below to access the Microsoft Visual C++ Redistributable libraries web page.
https://support.microsoft.com/en-us/help/2977003/the-latest-supported-visual-c-downloads
In the section called "Visual Studio 2015, 2017, 2019, and 2922, under the "Architecture" == "X 86" section, click the link to download the file called "vc_redist.x86.exe" and then run it (double click on it) once it is downloaded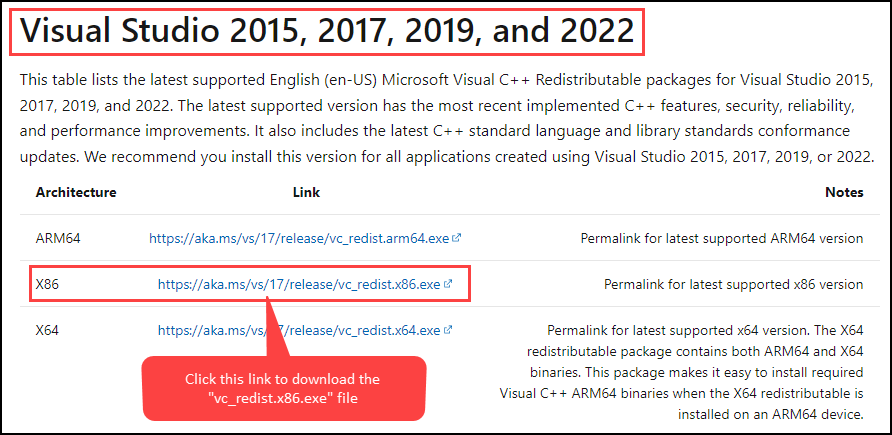 Intel Fortran
The link to the Intel Fortran redistributable (below) is currently broken, so here is a direct download for that package (10/15/2021)
If you have any other problems or questions about the installation, email WINDOWHelp@lbl.gov.