Last Updated: 
Monday, September 30, 2013
Software/Versions Affected:
It is now possible to model cellular / honeycomb shading systems in the Shading System Library and then add them to a glazing system in the Glazing System Library.
NOTE: Before attempting to calculate a glazing system with a cellular shade, you must make the following change to the THERM7.ini file, which is located in C:\Users\Public\LBNL\Settings. Close WINDOW7 before making this change.
DocPath=C:\Users\Public\LBNL\WINDOW7\debug
Shading Layer Library
A cellular / honeycomb shade can now be defined in the Shading Layer Library. Defining this type of shading system requires an XML file which contains information about the cell geometry and the material thermal and optical properties.
WINDOW can model two different types of cellular shades:
LBNL has measured the fabrics for several generic cellular shades and that data has been included in the default w7.mdb file that is installed with the program. These shades reference XML files that are automatically installed in the XML subdirectory in the default installation directory:
C:\Users\Public\LBNL\WINDOW7\XML
CAUTION: the default cellular shades that are supplied in the default w7.mdb file include "Gen-BSDF" for each XML file. These are files that have been pre-calculated for each shade, based on the XML file properties. At present, these Gen_BSDF files take 1-2 hours to calculate, so if an XML input file is edited, this BSDF file has to be regenerated.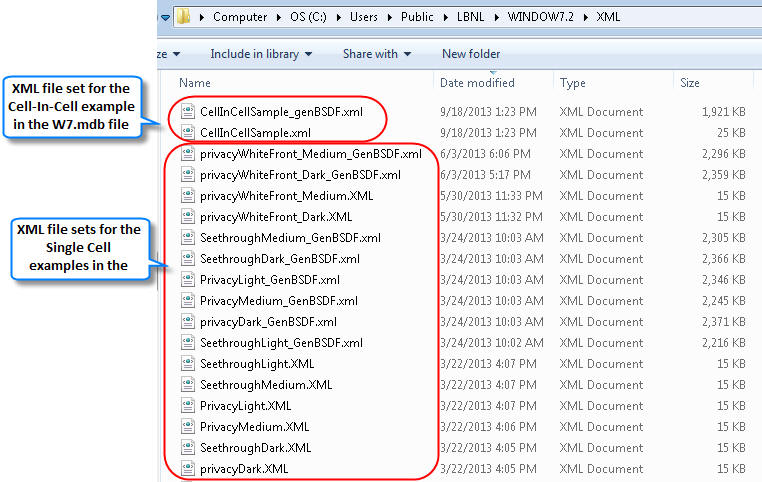 The List View shows the generic shades that are in the default database: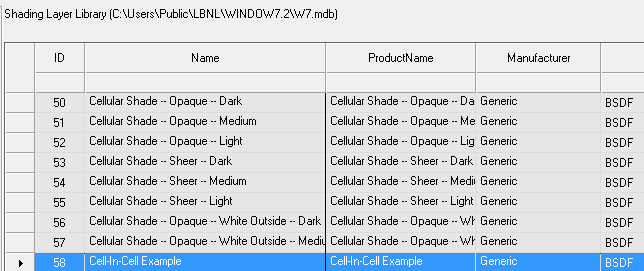 The Detailed View shows the details of these generic shades. All of the information in the Cellular Shade tab is feedback from the XML file and cannot be edited in the WINDOW interface. To change these values the XML file must be edited and selected again with the Browse button.
The example below is for a single cell cellular shade.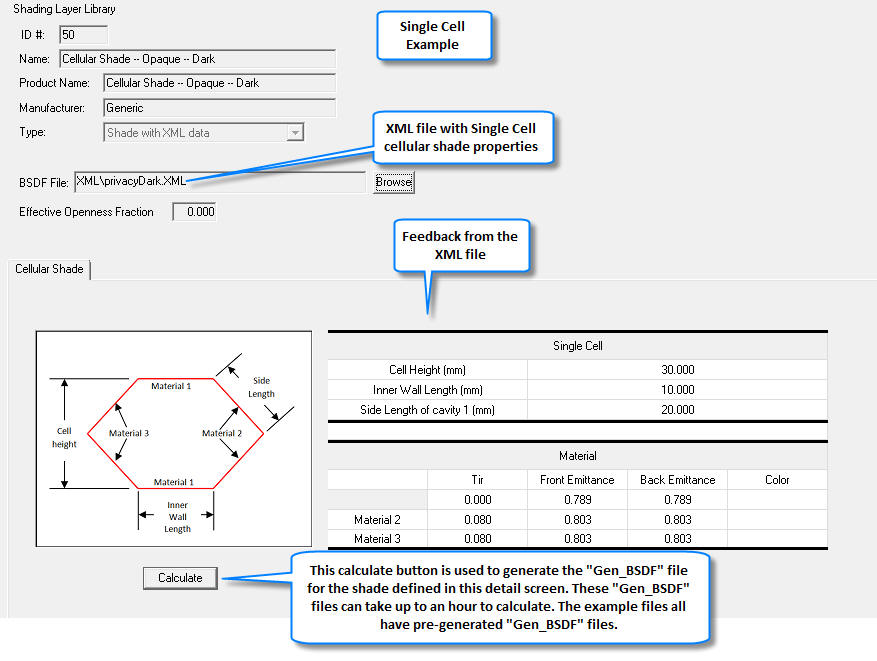 The example below show the details for the example cell-in-cell cellular shade in the W7.mdb file.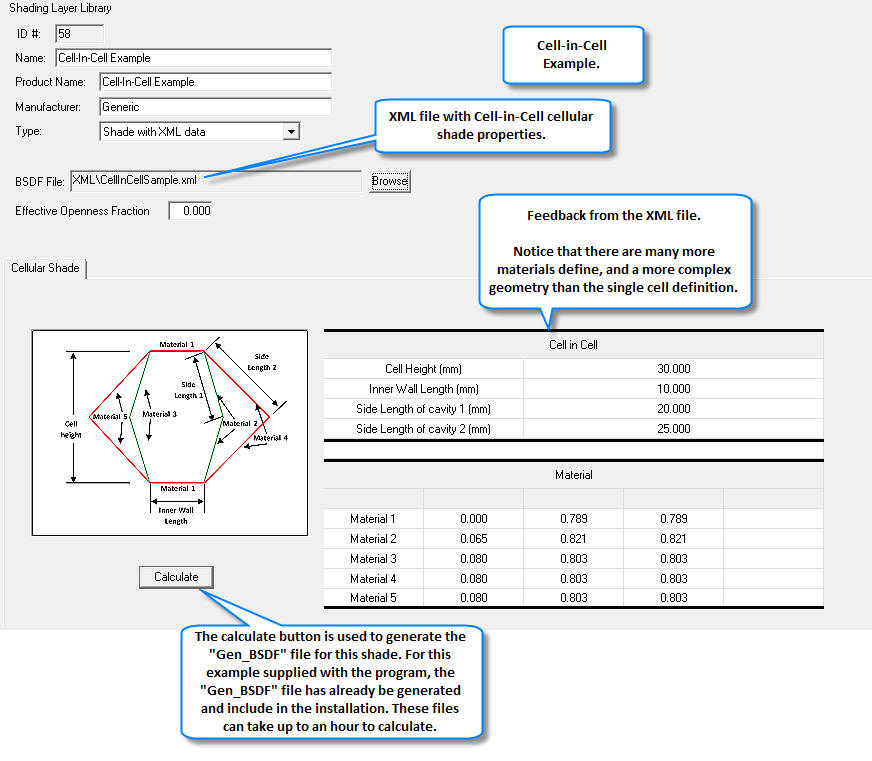 Glazing System Library
A cellular shade can be added as a shade in the Glass Library, in the same manner as other shading systems.