THERM-WINDOW Redistributable Library Installation
IMPORTANT Installation Notes for WINDOW and THERM -- PLEASE READ and install the 2 libraries linked below 
---
This version will not update WINDOW 7.6 versions -- it makes a completely new version
When you install this new version of WINDOW, a completely new set of directories is created, so that you can have other versions (WINDOW 7.4 and 7.6) installed at the same time. 
Redistributable Packages/Libraries that MUST BE installed before this version will run (if you have not previously installed them)
It is necessary to download and then install the following "redistributable" software packages in order for this version of WINDOW to run.
If you do not install these you will get error messages about DLLs not being found.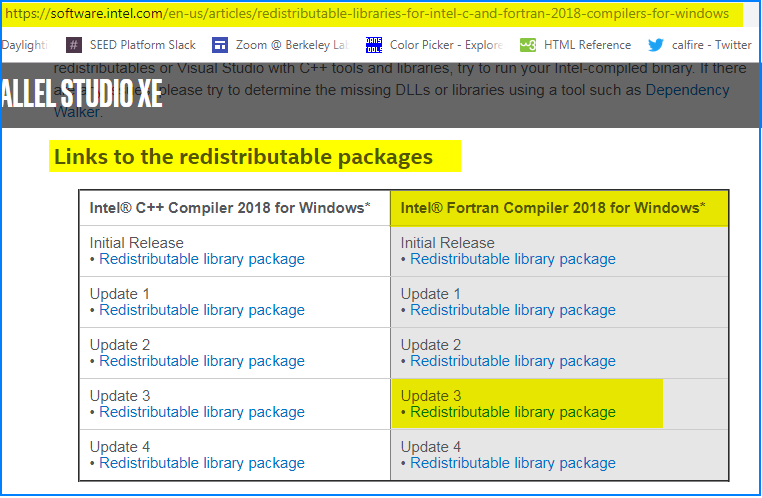 The downloaded file (called ww_ifort_redist_msi_2018.3.210.zip) is a ZIP file and contains two installations, one for 32 bit and one for 64 bit.
 
Unzip it, and install the 32 bit package (ww_ifort_redist_ia32_2018.3.210.msi)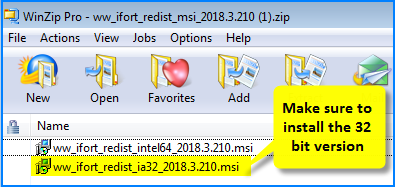 If you install the 64 bit version, you will probably get a 
​0xc000007b Error
If you have any other problems or questions about the installation, email [email protected].