Success Stories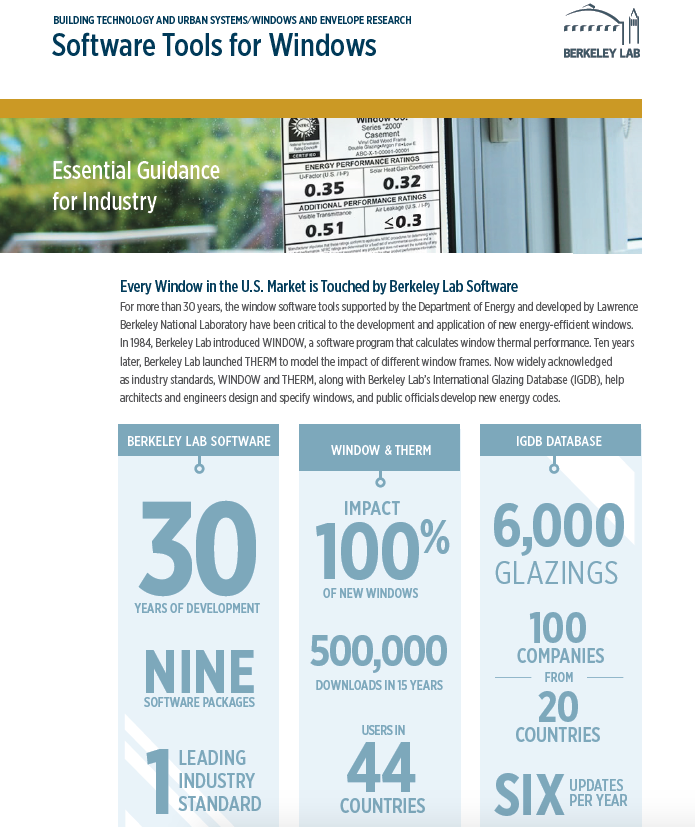 Read Our Latest Summary
About Software Tools for Windows
For more than 30 years, the window software tools supported by the Department of Energy and developed by Berkeley Lab have been critical to the development and application of new energy-efficient windows. Download the summary.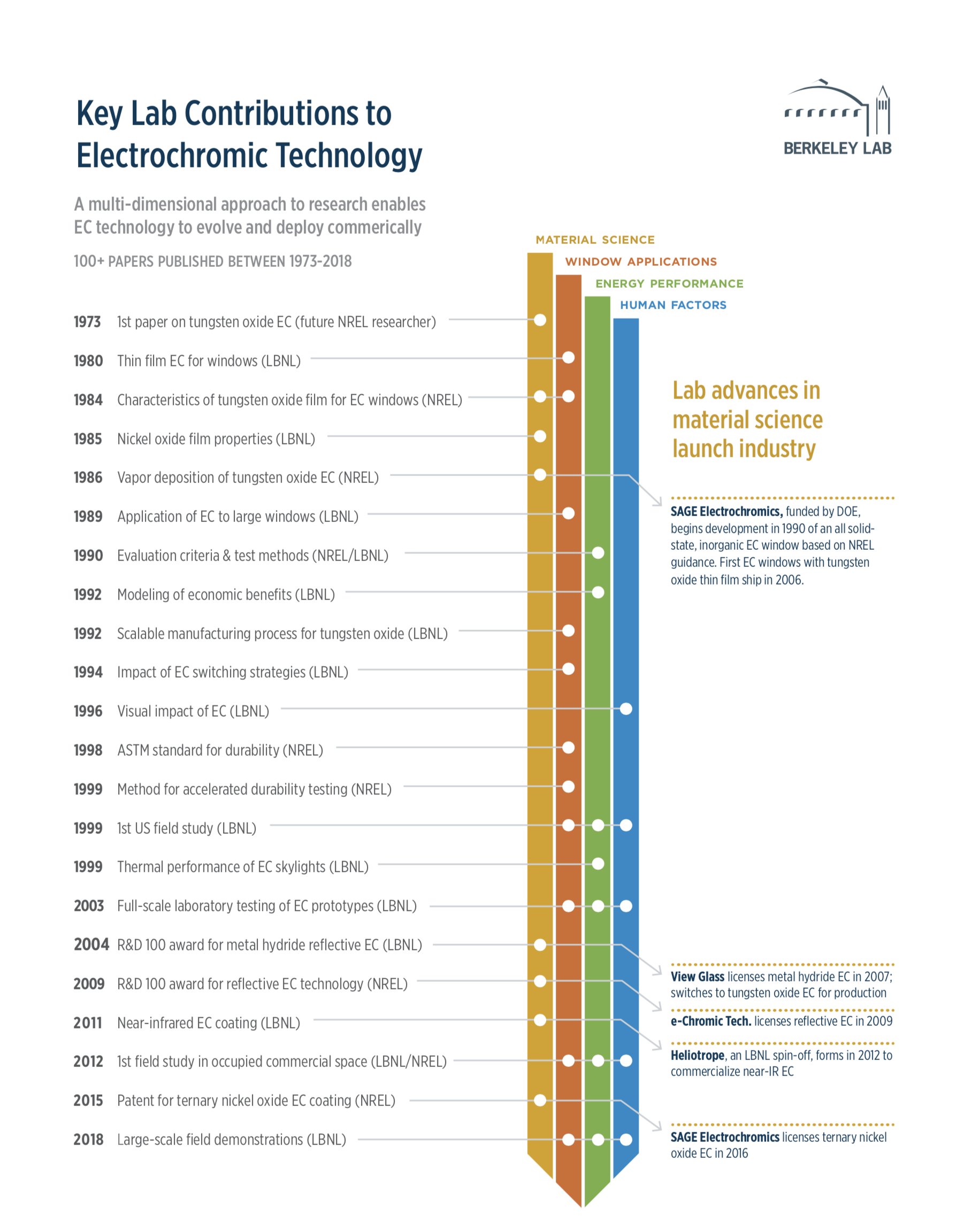 Read Our Latest Summary
About Electrochromic 
Window Technology
Decades of research and innovation by the Department of Energy's Berkeley Lab and National Renewable Energy Laboratory have made dynamically tinting "smart windows" a global reality. Download it now.