Related Laboratories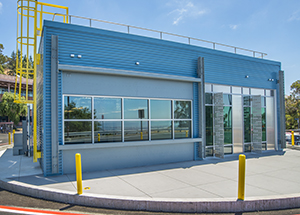 The Department of Energy's FLEXLAB® at Berkeley Lab is the most flexible, comprehensive and advanced building efficiency simulator in the world, and is unleashing the full potential of improved energy efficiency in buildings. FLEXLAB lets users test energy-efficient building systems individually or as an integrated system, under real-world conditions.
​FLEXLAB test beds can monitor and assess HVAC, lighting, windows, building envelope, control systems, and plug loads, in any combination. Users can test alternatives, perform cost-benefit analyses, and ensure a building will be as efficient as possible — before construction or retrofitting even begins.
​FLEXLAB is the latest in Berkeley Lab's long line of game-changing energy efficiency innovations.