Ratings Framework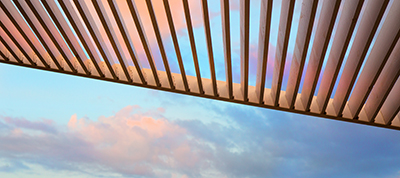 Insulating and reflecting fenestration attachments can be highly cost-effective energy savings measures. These products have the economic potential to save nearly 800 TBtus by 2030. However, there are currently no performance rating mechanisms for assessing the energy performance of fenestration attachments. As a result, the available energy savings cannot be realized because consumers are unable to identify the fenestration attachment products/product lines that have the greatest potential to save energy.
A new fenestration attachments rating and certification program, administered by the newly formed organization Attachments Energy Ratings Coucil (AERC) was established in the Fall of 2014 and has started the development of rating procedures. The AERC is an independent, public interest, non-profit organization whose mission is to rate, label, and certify the performance of window attachments. AERC will serve the public interest by providing accurate and credible information about the energy performance of window attachments, which will help consumers, including homeowners, architects, and builders, make informed decisions about window attachment products. The AERC is comprised of a diverse group of window attachment manufacturers, component manufacturers, public interest organizations, and utilities who are working together to deliver a successful energy rating program for the window attachment industry.
This project funds the Windows and Daylighting Group at LBNL to provide critical technical support that includes development and validation of simulation methods to model thermal, optical and energy performance of fenestration attachments, to develop associated test methods, to develop required data bases, and to assist AERC in the development and establishment of technical documents and rating procedures.
Attachment
Product Category Major Sub-Types
Product Phase
Interior
Exterior
Fixed
Operable

Cellular Shades

X

 
 

X

1

Slat Shades

X

X

 

X

1

Roller Shades

X

X

 

X

1

Storm Windows

X

X

X

 

1

Solar Screens

 

X

X

 

[1]

Awnings

 

X

X

X

2

Roller Shutters

 

X

 

X

2

Window Quilts

X

 
 

X

2

Drapes

X

 
 

X

3

Louvered Shutters

X

X

 

X

3

Surface Applied Films

X

X

X

 

If needed

Roman Shades

X

 
 

X

3

Pleated Shades

X

 
 

X

[1]

Sheer Shades

X

 
 

X

If needed
Principal Investigator(s)