Large Goniometer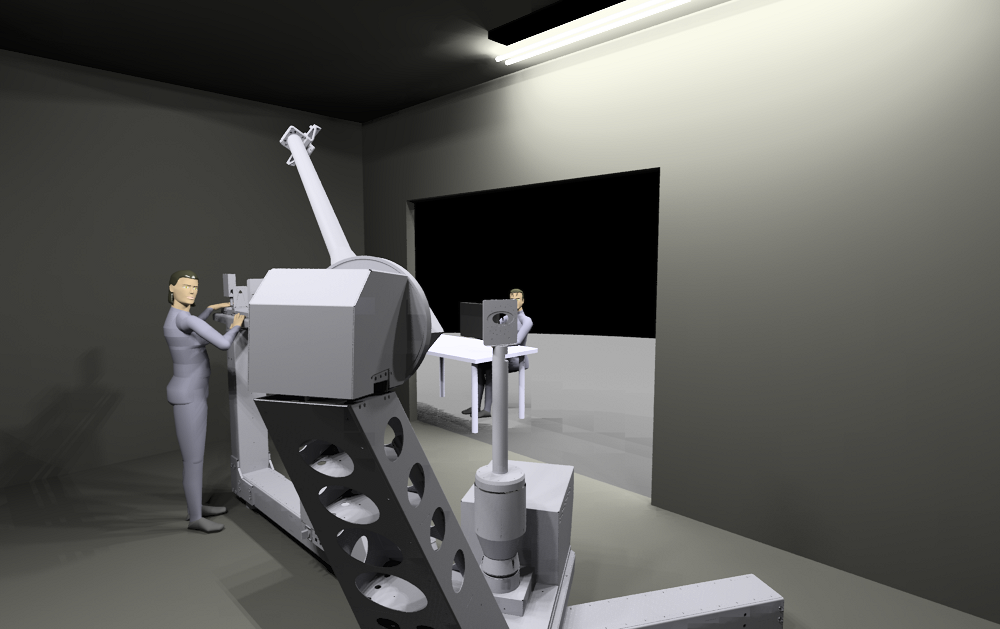 This instrument was designed and built by pab advanced technologies Ltd to meet our specific needs. Situated in a dark room this version is be able to span the full solar spectrum with high speed, precision and angular resolution for any possible angle of incidence.
Using a tungsten halogene light source and filtered Si-detectors it can obtain data in different wavelength bands. The NIR wavelengths are covered with an InGaAs detector.
Rendering of instrument by Peter Apian-Bennewit shown to the right.
Attributes and Capabilities
Ideal sample size to allow measurements at oblique angles of incidence is 3"x10".
Angle of incidence -80 – 80 degrees
Silicon and InGaAs detectors combined with filters are used to select wavelength bands to study
An example how data can be visualized is shown below, this is the reflectance at 60 degrees angle of incidence for a fritted glass sample. This graph show one angle of incidence, a complete BSDF used in WINDOW would typically consist of 145 datasets like this.