Large Diameter Integrating Sphere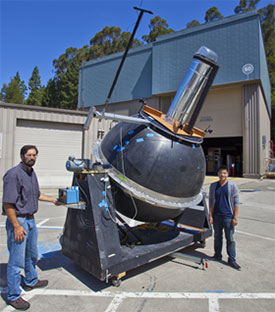 The large diameter integrating sphere (LDIS) measures total visible transmittance of complex light redirecting/diffusing samples with large scale non-uniformity. The instrument is a sphere 6.5 ft (2 m) in diameter with up to 34 inch measurement aperture (11-15 inch typical).
The theory and application of this sphere is described in the following two papers:
Kessel, Jeffrey. "Transmittance Measurements in the Integrating Sphere." Applied Optics 25 (1986): 2752-2756. [PDF]
Kessel, Jeffrey, and Stephen E. Selkowitz. "Integrating Sphere Measurements of Directional-Hemispherical Transmittances of Window Systems." In Illuminating Engineering Society Annual Technical Conference. St. Louis, MO, 1984. [PDF]
The integrating sphere has been used to develop measurement standards for characterization of tubular daylighting devices.
Attributes and Capabilities:
Motorized position relative to the sun allows rapid measurement of many incidence angles
Validates optical models for light redirecting samples under variable angle of incidence
Basis for NFRC 203 standard development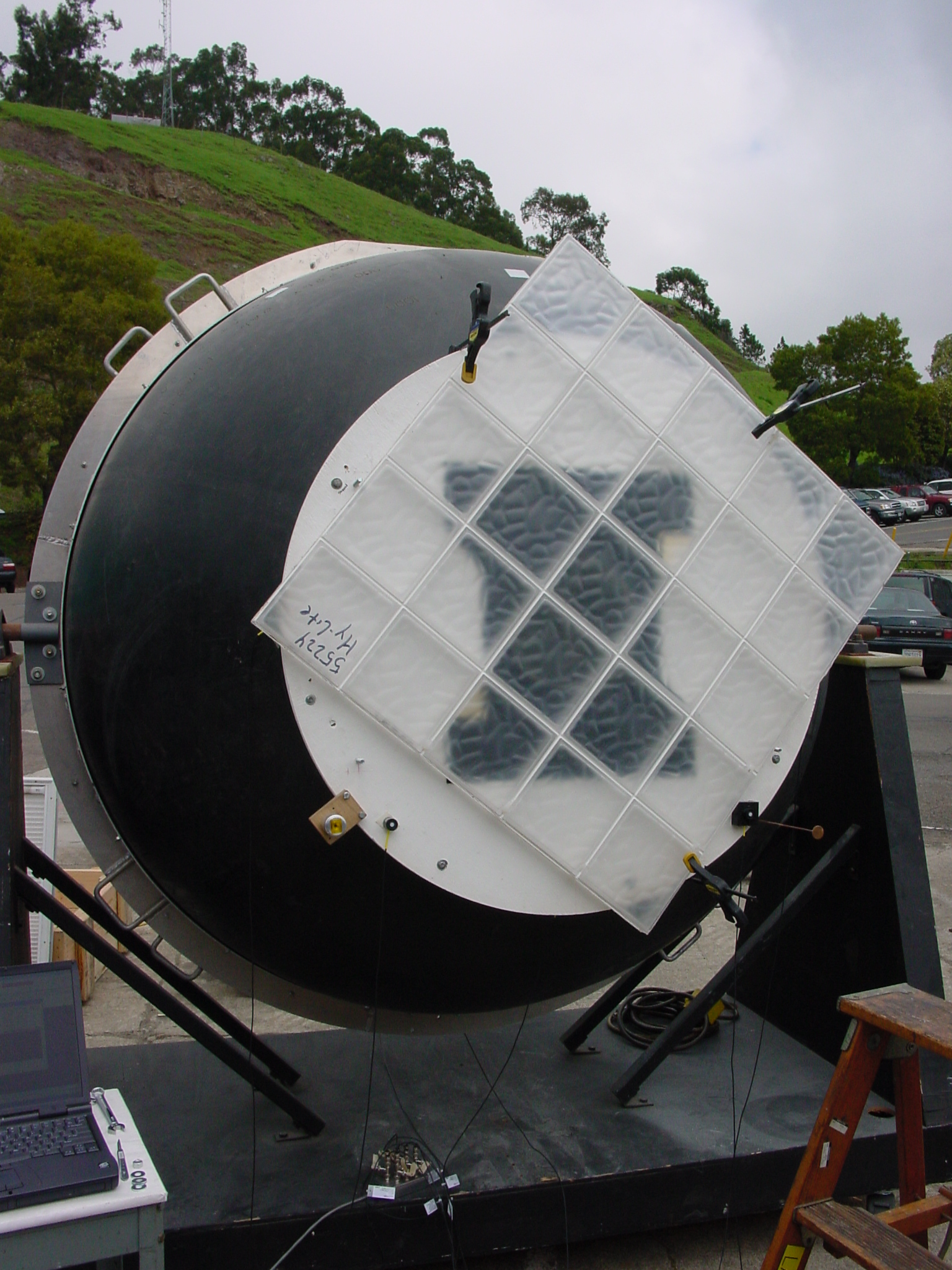 Projects