Angular Selective Systems
We're Hard at Work on New Approaches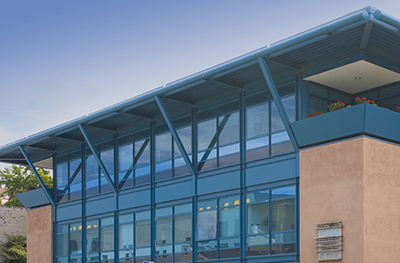 Static angular selective shading systems block direct sunlight and admit daylight within a specific range of incident solar angles.
Berkeley Lab researchers work to harness this potential to reduce energy use and peak demand in commercial buildings using state-of-the art whole-building computer simulation software that allows accurate modeling of the behavior of optically-complex fenestration systems such as angular selective systems. 
Find out more at our facades.lbl.gov website.